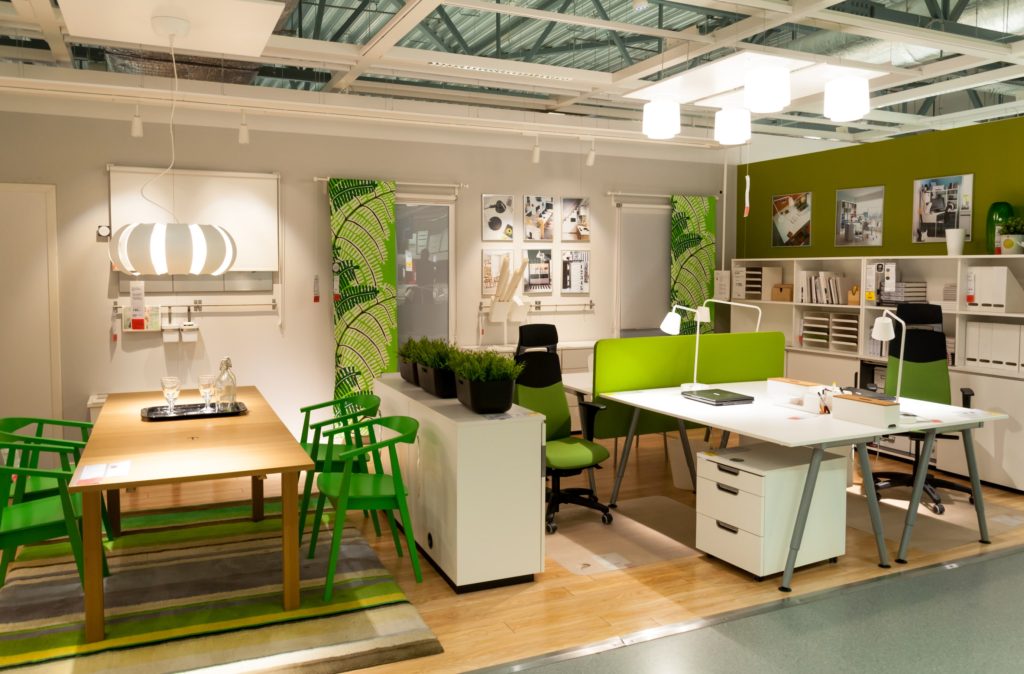 Despite the size, type or location of your commercial establishment, its physical appearance and set up will always have greater impacts on productivity and profitability. If the building is looking old and untidy, there are chances many customers will not visit, resulting into low sales and, eventually profits.
An old and poorly set up work space can also have significant impacts on the quality of work delivered by employees. Employees will feel displeased with an untidy environment and, this could hamper the levels of their productivity. Failing to refurbish your business premises can also expose workers and customers to a series of risks, leaving you with massive losses.
The most efficient and effective way to stay safe from all the above consequences is making sure that your commercial establishment is renovated after every short while. At Renovation Service Singapore, we offer reliable commercial renovation services that you should acquire to maintain the visual appeal of your business premises at peak.
Our Commercial Renovation Services
Our shop renovation services are recommended for new start ups a well as existing businesses looking to give their establishments a new face. The shop refurbishment services that we provide cater for all types and sizes of retail establishments across Singapore. Our shop renovation services can always be customized to reflect your brand and products, giving the business its true identity.
At Renovation Service Singapore, we also specialize in the refurbishment of religious centres and buildings. With our church renovation services, you can easily give your church the best makeover that perfectly complements your religious activities. We also renovate shrines, temples, mosques and other religious buildings.
In case you own a restaurant or planning to set up one, we can always help you in creating the best visual appeal tailored to your business and clientele. We can provide custom restaurant renovation works that truly depict your specific needs and customers' expectations. The renovation activities can always be conducted in a way that depicts the specific type of restaurant that you own and, preferences of target customers.
When thinking of renovating a bar, our company can also deliver the best bar renovation services to complement your aspirations. Even if you are planning to open a new establishment, we can still perform renovations to help you create the desired environment that effectively attract and retain more clients. During bar renovation, we will not only fix damaged structural features but, also improve the ambience of the decor for a more luxurious appeal.
A salon is an establishment that requires the highest health and safety standards. One of the best ways to ensure that these standards are maintained is through renovations. And, our company is the best for custom salon renovation services Singapore. Despite the condition of the salon, we can give it the most fulfilling facial makeover.
We also offer professional spa renovation services for small, medium and large-sized establishments in Singapore. We also cater for spa businesses that are looking to set up operations in new areas or locations. Through our spa renovation services, you will be able to create a more appealing and tranquil environment that customers will truly love.
Whether you operate a simple, three or five star hotel, our company is always the best partner to rely on for hotel refurbishment. Even if the establishment has not been in use for a long time, we can effectively restore it to its former glory. And, all the hotel renovations can be done within the deadline that you provide for convenience.
At Renovation Service Singapore, we can also help you in keeping it safe and hygienic with scheduled clinic renovation works. In fact, we can even help you revive the face of an old clinic building into a more functional and attractive health unit. This will not only assist in ensuring efficient service delivery but, also ensure that the establishment meets the set standards for operating health facilities in Singapore.
Our company also offers comprehensive school renovation services for both private and public educational centres in Singapore. School renovation is always an important requirement for creating an appealing learning environment. We can renovate all kinds of learning institutions with a guarantee of the best results.
A & A works are the best services for businesses looking to alter or modify certain structural features of their buildings. And, our company is the go-to professional for tailor made A & A works that will effectively suit the unique needs of your business. We can always help you with all forms of A & A works regardless of the size of the building or your requirements.
We understand the stress that most people are usually exposed to when relocating business premises. That is why we also have a team of experts to help you with reinstatement works at the time of moving to a new building. Our company offers an all-inclusive reinstatement portfolio that will ensure the building or space is effectively restored to its original condition in the shortest time.
The Best Commercial Renovation Services Singapore
Our commercial renovation services continue to attract many businesses in Singapore. And, this is mainly because of our unwavering commitment to offering high quality and reliable workmanship in every project. With us, you always have commercial renovation experts at your side to make sure that the project goes on smoothly from start to finish.
Renovation Service Singapore has its own dedicated personnel and equipment for commercial renovation works. All our personnel are well trained with experience to effectively formulate and implement the most suitable renovation plan for your business. Besides, we also integrate innovative technologies in our work for lasting solutions.
We recognize the fact that renovation is a continuous activity that should be adjusted as the business develops. Thus, our company can also schedule commercial renovation services after every short while to maintain the face of your business and brand. Simply talk to us for the best commercial renovation services Singapore.
HDB Registered Contractor
License Number: HB-09-5474D