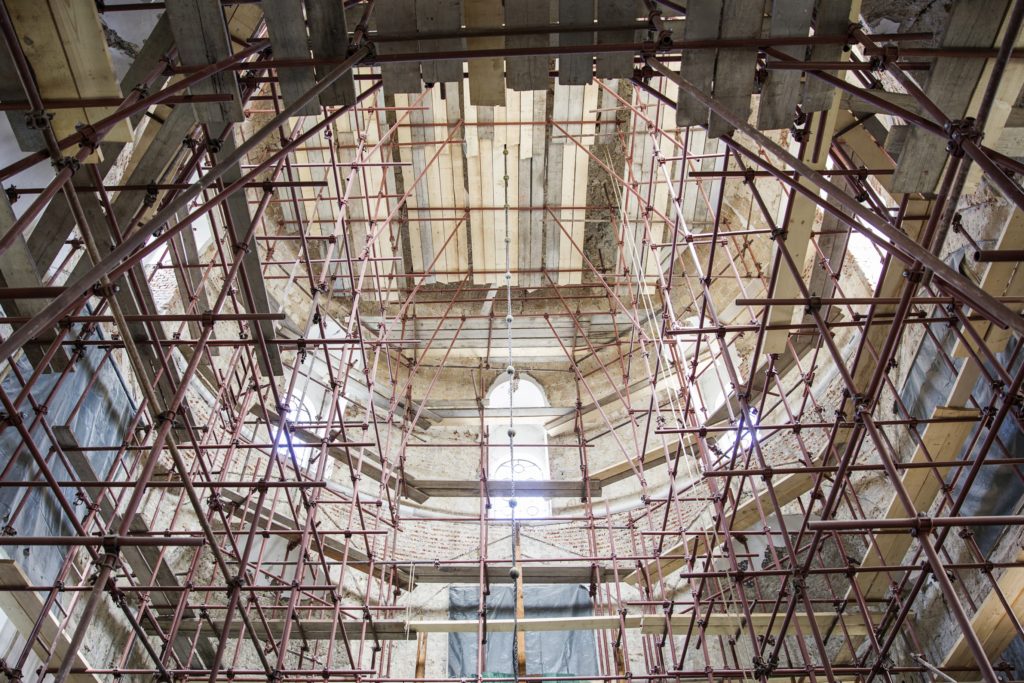 The church is a sacred place that attracts people from all walks of life with the main intention of finding inner peace. This means it should be designed and set up in a special way that will enable the faithful to feel much safer and at peace. One of the best ways to improve and maintain the appeal of the chapel is through church renovation services.
At Renovation Service Singapore, we specialize in custom church renovation services for all kinds of religious spaces in Singapore. Although we refer to the services as church renovation, we do not only serve churches. In fact, our renovation services are recommended for other religious set ups like, temples, shrines and mosques.
We emphasize on comprehensive church renovation services that cater for old churches as well as converted chapels. With us, you can easily remodel even a residential property into a church. This will not only save you lots of money but, also ensure that the facility is up and running in a very short time.
Why hire Church Renovation Services
Although some people may argue that communication with God can always occur anywhere, the state of your church has a lot to do with the overall picture of your faith and beliefs. A neglected church can easily expose the congregation to several risks including, injuries and infections. In an abandoned church, you will not even get the peace of mind to focus on prayers.
Church renovation mainly entails revamping the structural features of the building including, walls, ceiling, roof, floors, windows, doors, furniture among others. Besides, the refurbishment can also be aimed at revamping the set up of the church. For instance, you may want to extend the space or create certain special features therein.
Whenever you acquire church renovation services from our company, we will first conduct an assessment of the building to ascertain its condition. Depending on its condition and your needs, we will suggest suitable church renovation approaches. While doing this, we will also take into account your budget to make sure that you get tailor made solutions.
Renovating a church usually involves a lot of activities and, it is always very easy to make mistakes if you do not possess the right skills and tools for the job. At Renovation Service Singapore, we have experienced personnel and innovative solutions to successfully see the project through at your own convenience.
By hiring our church renovation services, you and the rest of the congregation will have the ample opportunity to focus on your religious activities. Owing to the exceptional makeover that we will give the church, even the perceptions of others about your faith will change. This could result into an increase in the number of attendants to your church.
With a church renovation expert, you will also be able to save so much money that would have ended up in repairs and maintenance. Our personnel can always diagnose and fix potential hitches on time to maintain the integrity of the church over time.
The Best Church Renovation Singapore
Simply contact us for the most convenient and affordable church renovation Singapore.
HDB Registered Contractor
License Number: HB-09-5474D