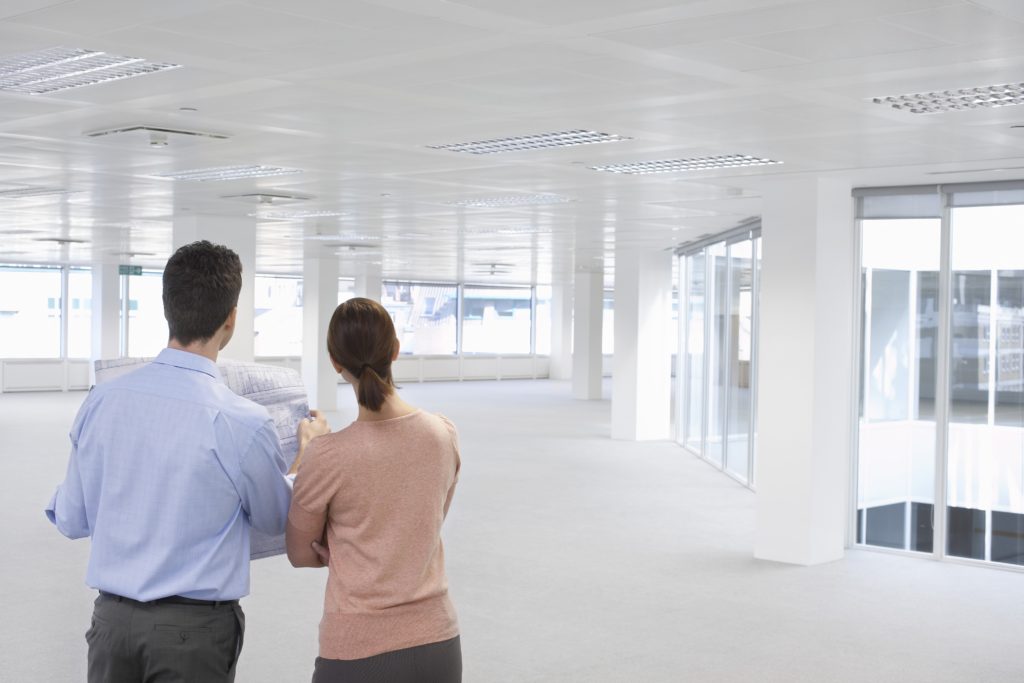 Office space planning is one of the most important aspects of optimizing the work space. In fact, there are numerous benefits that you can experience with proper office space planning. One of them is that it enables you to set up the space in way that suits your current operations and, future developments.
Professional office space planning will ensure the strategic arrangement of different departments and equipment, making it easier for the staff to do their work and move around. Besides, proper planning of the office space will also help with reducing clutter, which impacts easy cleaning and keeps the area tidy.
A clean and properly arranged office is always very comfortable and fun to work in. As a result of this, you will be able to significantly uplift the morale of your workers. When the office is well arranged, even your clients will feel much safer to visit. Proper office space planning offers significant positive impacts on workers, customers and the entire business.
At Renovation Service Singapore, we have the expertise and experience to deliver highly reliable office space planning services Singapore. In our work, we are always keen on offering professional and affordable office space planning solutions, aligned to the specific needs of every business and budget.
How we Conduct Office Space Planning
Although office space planning may seem like an easy task, conducting proper planning for an office space requires skills. And, that is why our company has a team of dedicated office space planning experts to help you with all the processes from start to finish. With us, you only have to give instructions and our professionals will do the rest within the given deadline.
At Renovation Service Singapore, we will not simply move straight into the planning. Instead, our experts will first discuss with you the best options for your office in advance. In fact, we will even visit the office before the start of the work to ensure that all your needs are well taken into account.
We understand that clients usually have different expectations when it comes to planning an office space. Thus, there are quite a number of issues that we consider in office space planning. However, the final decisions will depend on your specific needs and budget. When creating a plan for office space, one of the things we will look into is the number of workers.
Despite the size of your office space, we can develop an ideal plan to cater for all the employees that will be working therein. In fact, we can even customize the space to cater for future expansion in case you are expecting new employees. Besides, we also consider the departments in every office when creating a plan for the space.
Based on the types of departments incorporated in your office, we can also formulate a plan that truly complements the flow of operations without limiting the movements of people therein. On the other hand, we can also formulate an office layout that clearly distinguishes each work space from the other.
While creating office space plans, we will also keenly look into the type of business that you are involved in. The layout can be developed in a way that reflects your business goals and brand for a more fulfilling appeal. Even if your office requires special spaces for activities like, meetings and conferences, we can still implement those needs in the plan.
Office space planning generally focuses on the arrangement of the work area. However, we can still go beyond that to make sure that the space is fully optimized for all your day to day activities. Our company also offers professional office carpentry, lighting and interior design services that you can also acquire to create the perfect work space.
Even if you are not sure of the particular approach to pursue in planning your office space, our company has professionals to guide you in getting the most suitable alternatives. Our goal is to make sure that you get the best office space planning services for your business and budget without any hassle.
Get the Best Office Space Planning Singapore
We offer professional office space planning services Singapore for both new and refurbished offices. Talk to us now for an obligation-free consultation.
HDB Registered Contractor
License Number: HB-09-5474D