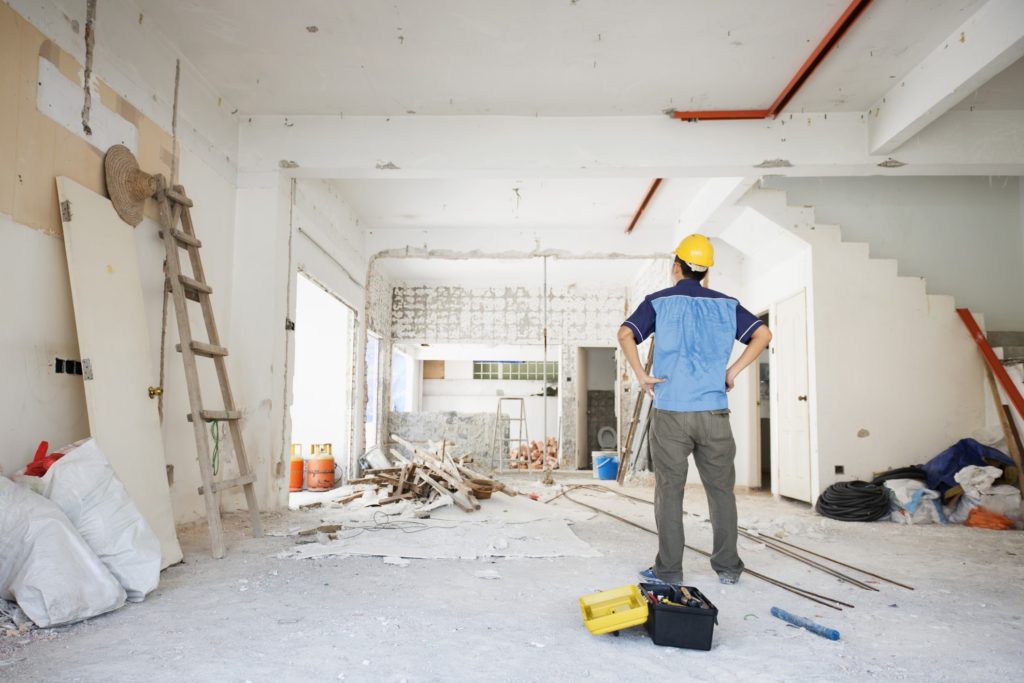 Addition and Alteration or A & A works is an ideal requirement for businesses and home owners that are looking to modify their buildings for specific goals. With an A & A professional, you are able to conduct minor changes to the structure to meet certain demands for your family, business and customers.
Unlike other forms of building renovation, A and A works have strict regulations that must be met before the activities are conducted. In Singapore, the Building and Construction Authority and, Fire Safety and Shelter Department require that a contractor must submit an application prior to the commencement of any A & A works.
Owing to the regulations, part of which are stated above, it is always advisable that you hire a professional building renovation contractor for A & A works on your building. At Renovation Service Singapore, we are the right partner that can deliver outstanding A & A works for your specific needs and budget.
Why Hire a Professional A & A Works Contractor
There are lots of possibilities that you can attain in your building with a professional A & A works contractor. One of the key benefits of working with our experts is that you always get the opportunity to formulate and implement the Addition and Alteration works according to your specific expectations.
Whether the building is new or old, we have the expertise and tools to always deliver tailor made A & A works. Before we conduct the procedures, we will first take you through all the different approaches so you are able to make informed decisions. We emphasize on professional A & A works with exceptional practical and aesthetic qualities.
At Renovation Service Singapore, we specialize in comprehensive A & A works, covering a wide range of aspects. Having been in the industry for quite some time, we understand the varying approaches and techniques for conducting effective A & A works for residential and commercial buildings to enable you achieve lasting solutions.
One of the services that we offer in A & A works is constructing new extensions to existing buildings. The extension can either be constructed vertically or horizontally depending on the configuration of the building and your needs. Our professionals can also help with linking floors to improve accessibility and movements across the building.
In linking floors, we can either clear part of the slab or build another to the same level. Besides, we can also help you connect different units or floors in your building by constructing staircases.  In cases where these cannot apply, we can also join the units by doing away with the partition walls.
If your building was constructed without convenient escape routes for fire and other accidents, our experts can also provide customized A & A works. We can perform minor modifications to the escape routes just the way you want them. This will not only make the building safer for all but, also save you from the losses that could result in case of such accidents.
Our A & A works are also recommended for businesses that wish to convert existing building for different uses. For instance, we can convert an industrial building into a wholesale facility with several units for different vendors. Compared to building new structures, converting existing buildings is more cost-effective, enabling you to save huge sums of money.
We can also assist you with the addition of canopies, water tanks and shelters to existing buildings. Even if you may need additional structural frames for AC systems, solar water heating systems or advertisement materials on your building, our company can always provide the best fit.  Our engineers can also install curtain walls and other facade features.
After completion of the required A & A works on your building, we will also perform proper restorations to completely seal off all the signs of activity. Regardless of the particular A & A works that we will perform, we guarantee that the building will be refined to a perfect finish. The result is a stronger and beautiful building sure to last for years.
The Best A & A Works Contractor Singapore
For highly professional and affordable Additional & Alteration works Singapore, do not hesitate to get in touch with us.
HDB Registered Contractor
License Number: HB-09-5474D