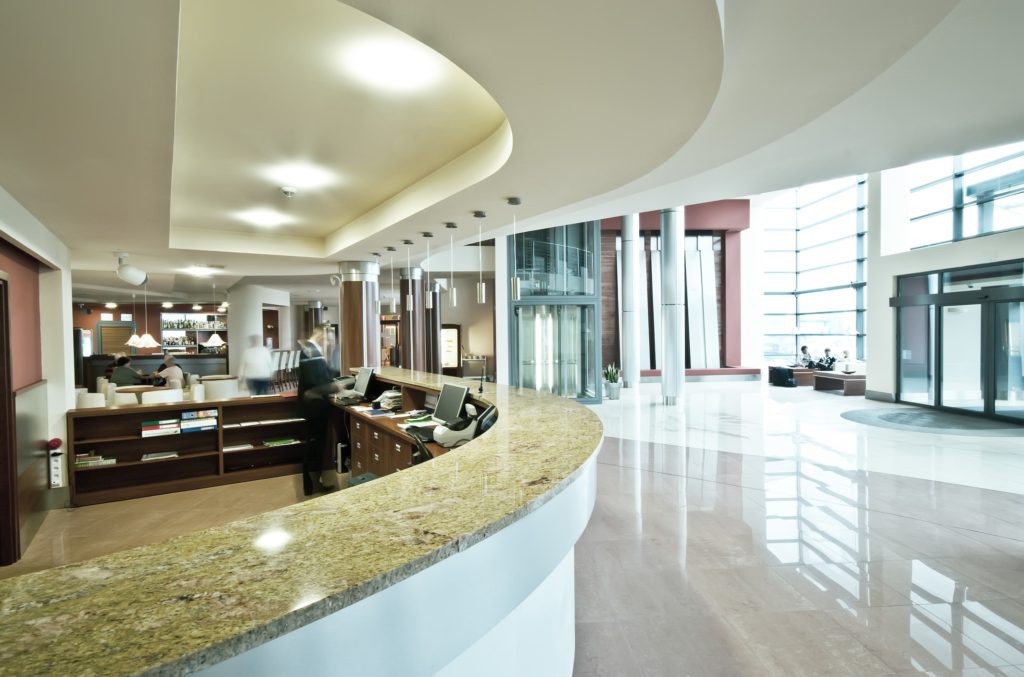 Just like hospitals or clinics, hotels are establishments with a greater bearing to people's health. And, this means that if your hotel has ageing, outdated structural features and poor set up, there are higher chances many customers will not feel the urge to visit. In fact, such a setting will even impact the morale of workers, leading to lower productivity.
Whether your hotel has been around for many years, newly opened or yet to begin operations, failure to perform proper renovations on the property could have dire consequences on the image of the business and profitability. In worse cases, the hotel might even attract penalties from the health and building authorities, negatively impacting your entire investment.
Instead of taking the risks, simply talk to us for professional hotel renovation services. At Renovation Service Singapore, we offer all-inclusive hotel renovation services to enable you create a more conducive environment that is not only aligned to your specific business goals but, also customer expectations.
Benefits of Hiring Hotel Renovation Services
We always operate on the assumption that each business has its unique needs. Therefore, we always emphasize on tailor made hotel renovation services, formulated and delivered in accordance with the requirements of every hotel. Our company serves small, medium and luxurious five star hotels across Singapore.
The hotel renovation services that we provide can benefit your business in very many ways. With us, you always have the freedom to choose the specific areas and features to be revamped and, also how each should be done. This will enable you give the establishment and your brand a distinctive visual appeal.
Whenever you hire us for hotel remodelling, we will first conduct a proper inspection on the premises to clearly identify signs of weakness and damage. Through the assessment, we will also have a one on one discussion with you regarding ideal renovation procedures and materials for informed decision making.
Depending on the condition of the hotel, your needs and budget, there are various refurbishment approaches that we can pursue to revive its glory. Our personnel will first begin with the restoration of torn structural parts. This can include repairs, replacement and modification of the affected components.
Through the restoration works, we will be able to eliminate a wide range of risks including, leaks, damaged floors and fire incidences. This can significantly enhance the morale of workers, contributing an improvement in the quality of work. In fact, it will also portray a good image of the hotel, enabling you to attract and retain more guests.
In case the space where your hotel is located is too squeezed or poorly set up, we can also provide space optimization. This procedure can involve the removal, development or addition of certain structural features to create a more spacious appeal for better customer service. Even if you just need to revamp a particular section of the hotel like, the cooking areas, we can still deliver tailor made workmanship.
Based on the particular products and services offered at your hotel, number or workers and expected customers, our experts can always optimize the available space to effectively cater for all. To bring out a unique twist of beauty and elegance, we can also perform interior design with the specific materials and enhancements that complement the theme of the hotel.
Due to our advanced experience in hotel renovations, we can always revamp every section of your hotel to depict just any style that you deem fit for your target customers. Whether you need a zen, contemporary or abstract setting, our professionals will find and use the right accents and fixtures to create the desired feel and look.
By contracting Renovation Service Singapore for hotel renovation, you can also opt for new furniture and lighting. We can either revamp the existing furniture in your hotel or create new ones to match the set up. Our company can also help you with installing energy efficient and luxurious lighting options for all the rooms and spaces across the hotel.
During the renovations, we can also install technology friendly features including, multimedia stations for a more fulfilling customer experience. Regardless of the size or location of your hotel in Singapore, we always guarantee the most reliable services delivered at the convenience of every client.
Get in touch with us now to get a free quotation for hotel renovation Singapore!
HDB Registered Contractor
License Number: HB-09-5474D