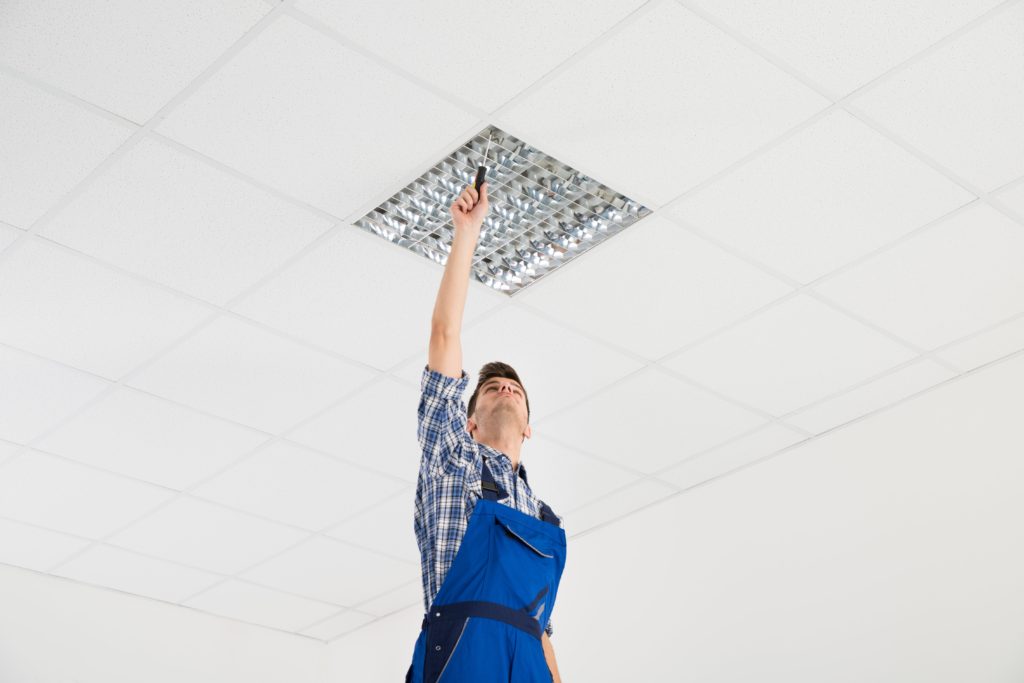 Proper lighting is a basic requirement, which can significantly impact productivity in the workspace. Besides just illuminating the room to avoid strain on the eyes, lighting up your office space also comes with greater aesthetic advantages. A well-lit work space will always feel warm and comfortable, thus, uplifting the morale of workers.
Installing quality lights in your office can also greatly cut down your expenditure in terms of electricity bills. With energy-saving lighting options, you will be able to significantly reduce the amount of electricity consumption in the office, resulting into lower bills. Proper lighting also contributes greater health benefits.
Today, there are various approaches to office lighting, which you can opt for to transform the appeal of your office. Owing to the developments that have been experienced in lighting technology over the years, you can now find artificial lights that can effectively replicate the natural light of day. Besides, they are also longer lasting and environmental friendly.
Despite the numerous office lighting options offered in the market today, you can only experience the above benefits if you know the right types of lights for your work space. At Renovation Service Singapore, we are the best partner that can help you get quality lighting for your office space in Singapore.
The Best Office Lighting Systems and Installation
When refurbishing your office, there are several kinds of lighting systems that can be installed to illuminate the space and bring out the desired mood. However, we usually handle office lighting differently. After listening to your needs, we will also suggest suitable lighting options that can truly work for your space and budget.
We mainly cater for the renovation and installation of LED lighting, T-5 lighting and lighting fixtures for offices. LED lighting is considered one of the best for offices because they are environmentally friendly, energy efficient and low maintenance. On the other hand, LED lights also produce much light and last longer than incandescent and fluorescent bulbs.
Another reason we always recommend LED lighting for office spaces is that they are available in a wide range of configurations. The lights can be obtained in different colours and sizes, making them a versatile lighting option for modern office spaces. Despite the colour or size of the LED lights that you choose, their performance always remains at peak.
Considering the variety of colour options in LED lighting, you can always choose the lights and their accessories based on the type of mood that you intend to create therein.
We can also supply and install T-5 lighting for your office space. T-5 lamps are also a great office lighting option with higher efficiency that can save you quite a lot in terms of energy consumption. T-5 lights are mainly ideal for overhead lighting fixtures in work spaces. These lights produce more light but, consume very low energy.
Although T-5 lamps are quite vibrant, they do not produce heat no matter how long they are left on. Besides, they are also relatively affordable and easy to replace in the event that they are damaged. Considering all these features, T-5 lighting is usually more cost-effective in the long term compared to fluorescent tubes.
At Renovation Service Singapore, we have a team of office lighting experts to help you with the selection and installation of all the above lights. Based on the set up of your office and expectations, we will find and install the most suitable lighting options for your work space and budget.
To also give your office a unique luxurious twist, we can install office lighting fixtures that complement the set up. For instance, you may be thinking of installing exquisite lighting fixtures to create an inviting ambience at the reception area. We can help you create the desired feel in every section of the work space with office lighting fixtures.
Regardless of the types of office lights or fixtures that you need, our company guarantees that you will always get the best at your own convenience. Besides office lighting, we also offer professional office electrical works, interior design, furnishing, carpentry and space planning services.
Tailor made Office Lighting Solutions Singapore
Simply get in touch with us for the best office lighting solutions, tailored to your work space and budget.
HDB Registered Contractor
License Number: HB-09-5474D