The apartment layout was reduced with the dividing wall between the kitchen and living area. Owner wanted to expand the living room and enhance the perception of space.
We propose to hack away the dividing wall yet allow for sufficient working space for cooking in the kitchen. There was an additional island table made from black galaxy granite. It is a free standing table secured with a rabbet cut at the joins.
Original flooring was replaced with slab cut Volakas 800mm x 1200mm marble tiles. These were carefully chosen to ensure there was flow of the marble grain. One of the bedroom had a custom made Murphy Bed which could expand into a Queen Bed.
Bathroom
Bedroom
Dining Area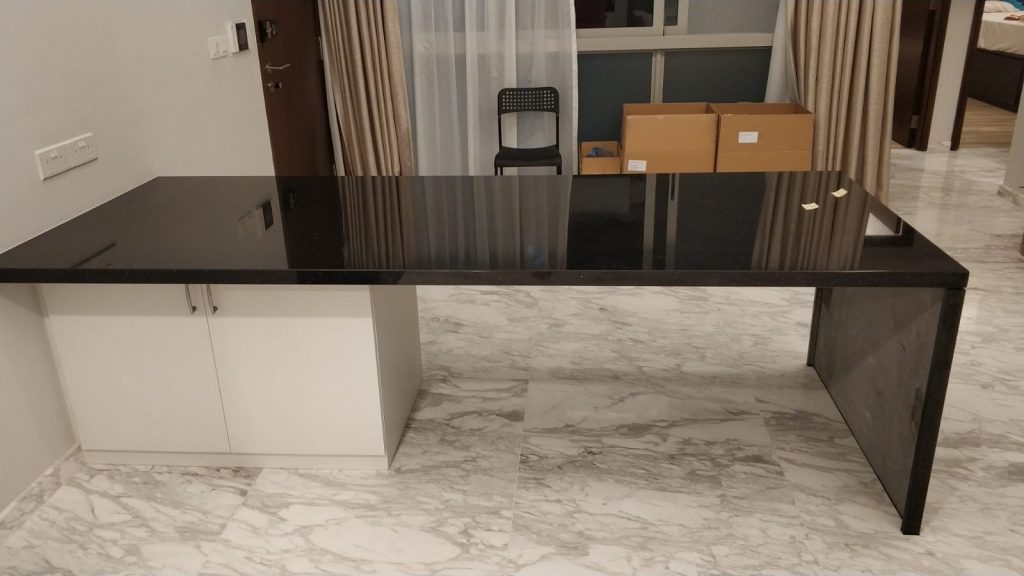 Kitchen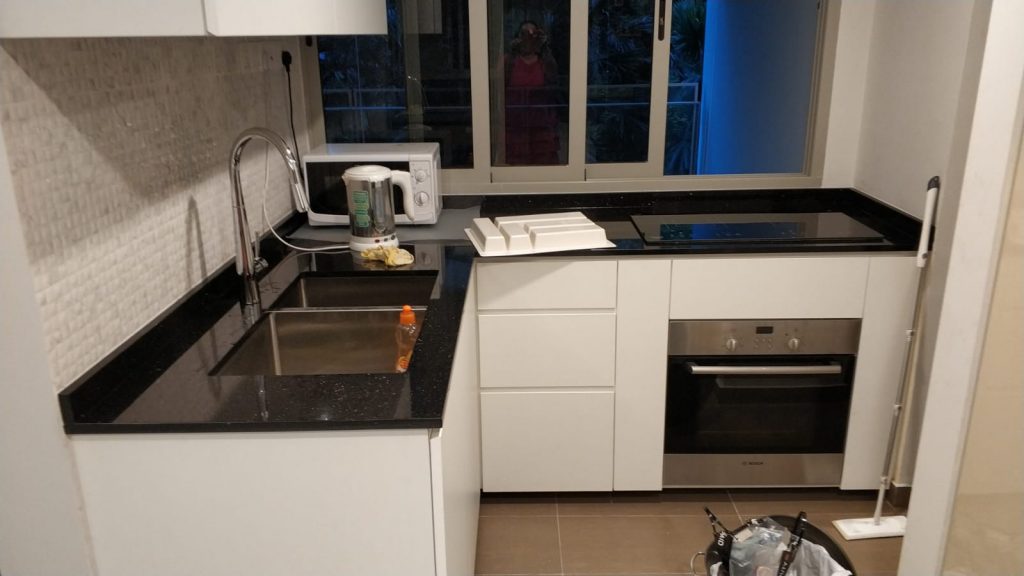 Living Room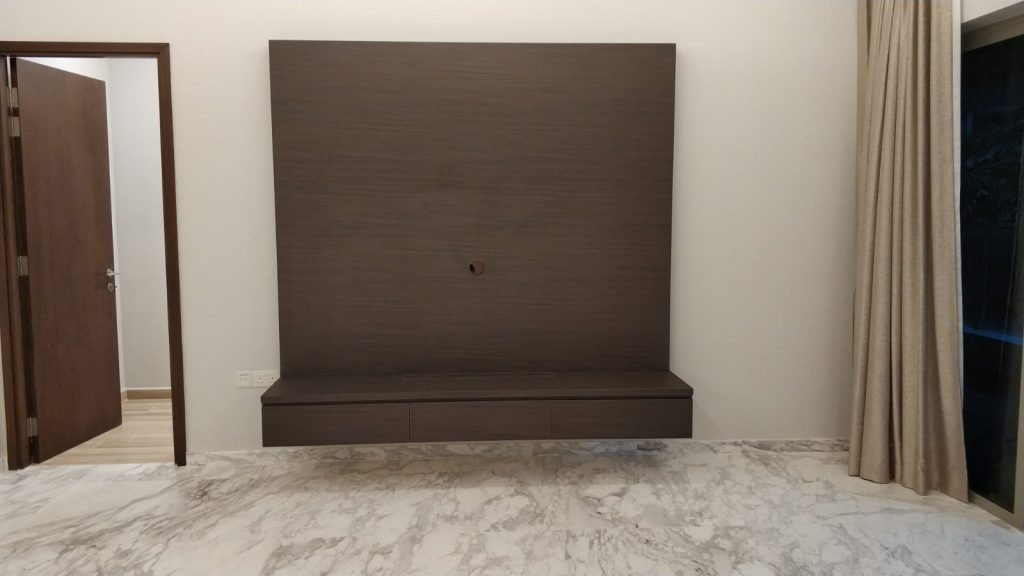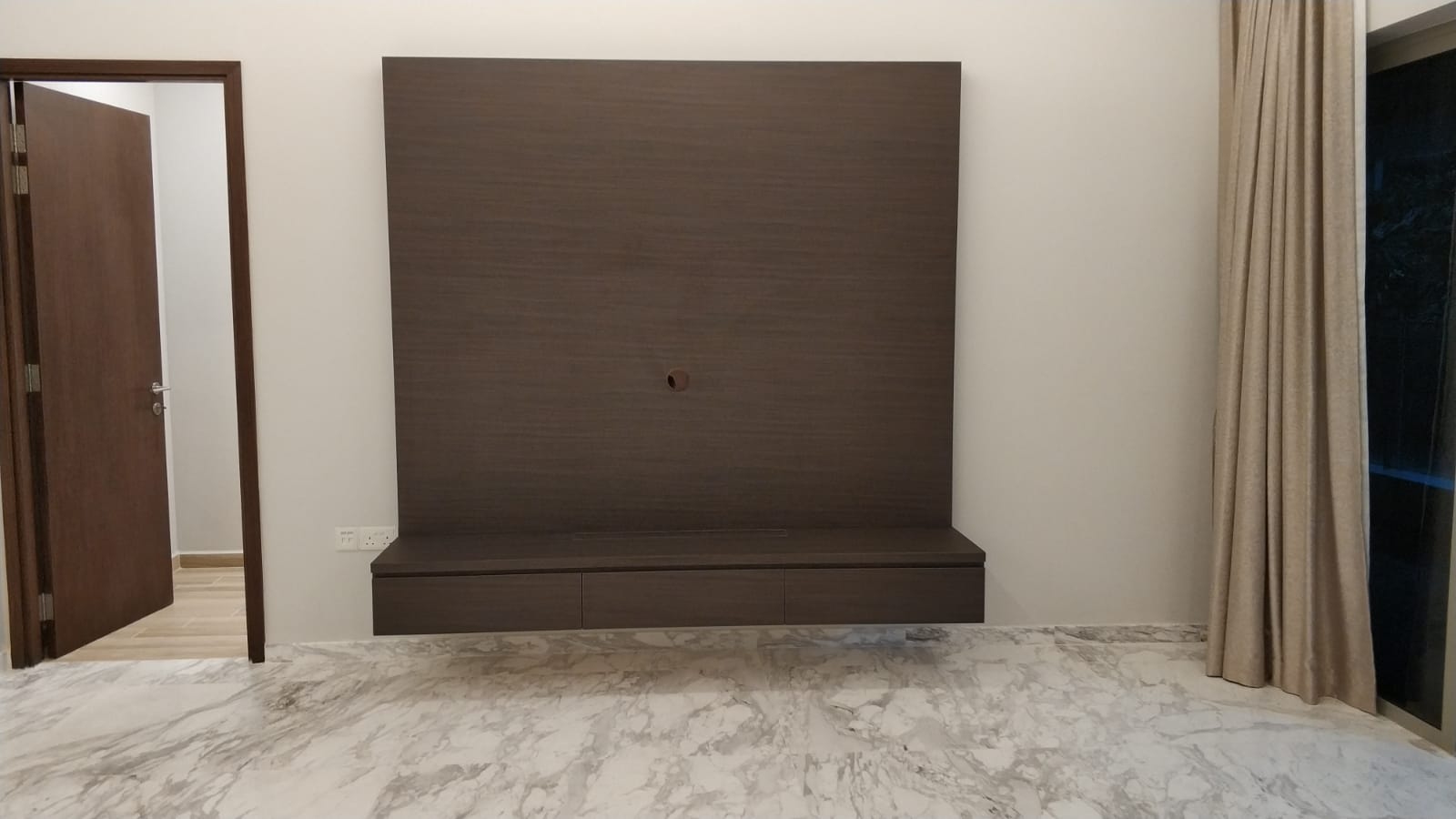 HDB Registered Contractor
License Number: HB-09-5474D