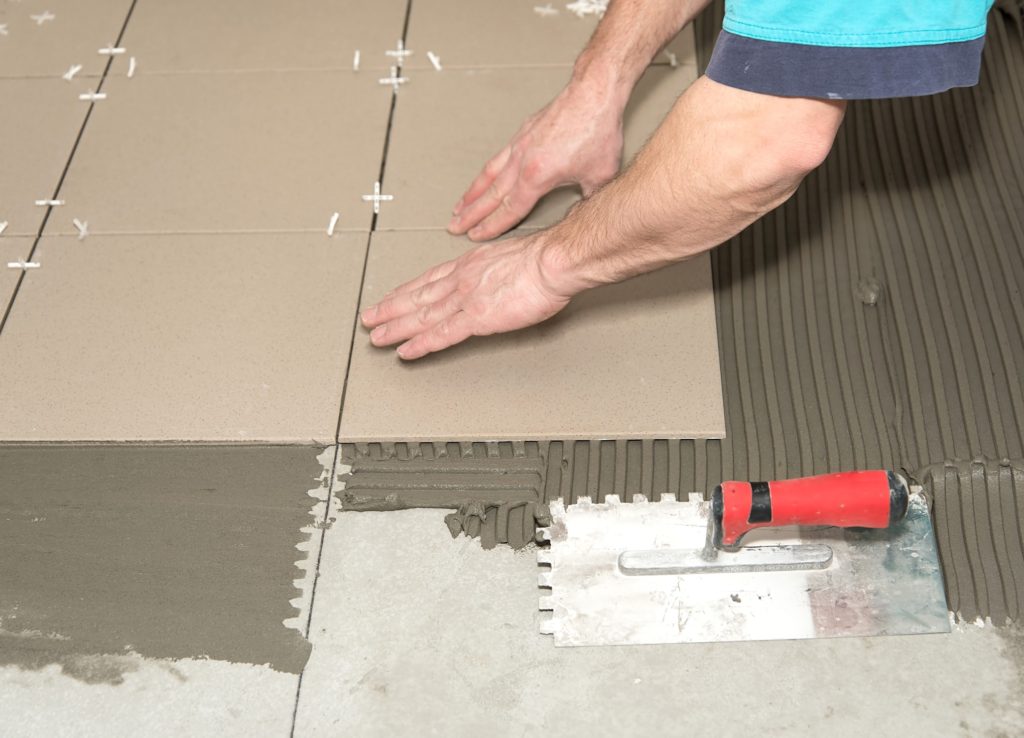 Tiles are known to be durable, easy to maintain and stylish. But, just like other flooring options, tiles also depreciate with time. In order to ensure that they do not pose any risks to the people living in your home and the integrity of the building, the best form of treatment should be flooring and tiling renovation.
Conducting proper flooring and tiling refurbishment will not only restore the beauty of the home and make it much safer but, also considerably increase the overall value of the property. Apart from just the restoration of ageing flooring and tiling materials, renovations can also be performed on new buildings to transform the appeal of the home.
Although there are numerous options that can be pursued towards flooring and tiling renovation, only an expert can help you achieve success in the project. At Renovation Service Singapore, we are the experts in flooring and tiling renovation that you should always engage when planning to refurbish your home.
Quality Flooring and Tiling Renovation Singapore
Renovating the flooring and tiling materials for your home is a great way to improve its appeal and ensure the longevity of the building. At Renovation Service Singapore, we emphasize on installing unique and high quality flooring and tiling options that will truly meet your specific demands and budget.
While conducting flooring and tiling renovation, we strive to focus on aesthetics and functionality. There are various procedures that we can perform in flooring and tiling refurbishment. However, every step that we take will be based upon the specific needs of every client, ensuring tailor made flooring and tiling solutions.
Whether your floors are etched, broken, damaged or just in good condition but require a makeover, restoration can take several approaches. In order to provide the best touch that you desire, we will first assess the flooring and tiling conditions. Besides, our experts will also discuss with you in advance about appropriate restoration procedures and materials.
Our goal is to make sure that all the flooring and tiling renovation works for your home goes as desired. Even if you are unsure of the best approach, we can still help you in formulating an ideal plan for flooring and tiling renovation. We will offer a wealth of flooring and tiling renovation ideas to help you make the best decision for the ultimate makeover.
In case the tiles and other flooring materials in your home are damaged, we will administer suitable repair procedures to save you from the hassles of frequent maintenance. Sometimes, the tiles in your home are not attractive anymore and would wish to change them. Even in such circumstances, we can still help you with choosing and installing the best pieces.
We offer flooring and tiling renovation services for all types of residential establishments in Singapore. Our professionals can help you renovate the floors in all rooms and sections of your home including, bedrooms, kitchens, living rooms, entrances, dining areas among others. All the procedures can be done with the specific materials that you need.
Get in touch with us today for an obligation free flooring and tiling renovation quotation.
HDB Registered Contractor
License Number: HB-09-5474D