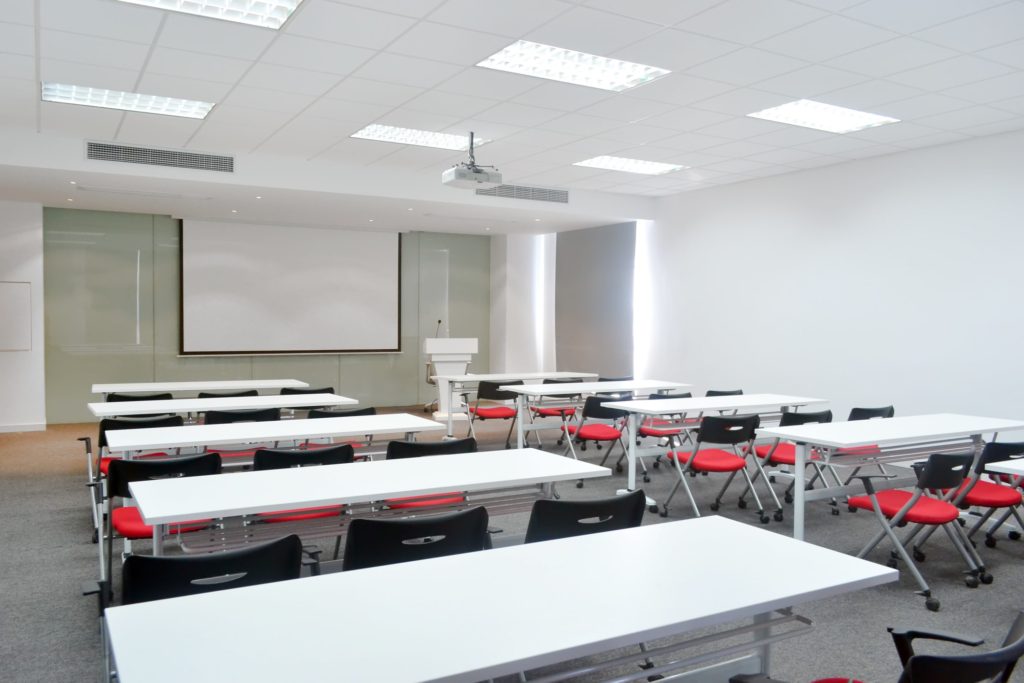 Are you looking for a way to upgrade your school to a modern learning facility? School renovation is now the most efficient option that most schools are opting for to attain the modern standards of education. However, all these can only go well if you choose a professional to handle the refurbishment of your school.
At Renovation Service Singapore, we are the experts in commercial building renovation that you can trust to give your school the perfect facelift. Whether you operate just a small student day care centre or fully fledged learning institution, we can provide the best school renovation services to create an ideal environment for both learners and their teachers.
As the education sector continues to adapt to innovative learning technologies, our goal is to help you formulate and set up a conducive and interactive platform that will effectively meet the needs of students in this age. We strive to focus on tailor made school renovation services that specifically complement your requirements and budget.
Why Hire School Renovation Services
A school is an important pillar in society tasked with instilling knowledge, morals and discipline in young people. Unlike in traditional schools, the ways in which pupils and students learn today have significantly changed. Besides, education standards keep going up by the day and, it is the responsibility of the school management to spruce up the facility to meet those requirements.
Conducting school renovation comes with several benefits not only to the students and teachers but, also entire staff and board. School renovation entails a lot of activities mainly focused on improving its usability, aesthetic qualities and energy efficiency. Various features can be integrated to make the school more convenient and safer for all.
One of the key areas that we will focus on when renovating your school is space planning. The way in which the school is planned can make all the difference in terms of how activities are conducted therein. Our space planning specialists can help you formulate and implement a proper plan for each section of the school including, classrooms, playgrounds, library, offices, toilets, accommodation facilities among others.
With a proper space plan for your school, you will be able to create a fulfilling set up and, also ease traffic in most areas. Our experts can even optimize the school to cater for future developments. This could significantly save students, teachers and the management a lot of time, which is quite important in a learning environment.
Our school renovation services also cater for repair, replacement and upgrade of structural components like, plumbing systems, ventilations, AC and lighting. Whenever you contract us for school refurbishment, we will first conduct a thorough inspection on the entire facility to identify all the areas that require restoration works including, floors, windows, roofs, walls and others.
Based on the condition of the school and your expectations, we will first discuss with you appropriate measures for renovation. By working with us, you can always be sure that the repairs will be done swiftly and effectively. Besides our expertise and experience, we also apply the best renovation technologies for lasting solutions in every project.
Since we can always help with the diagnosis and fixing of all structural problems in the school, you will not have to bother with frequent repair and maintenance works. This could go a long way in cutting down the overall operational costs for the school. Besides, the improvements will also greatly surge the value of the facility.
At Renovation Service Singapore, we can also refurbish your school's safety and security features. In case the facility has outdated access systems, broken lockers, failing CCTV cameras and other security components, our company can also help you in choosing and installing the best alternatives that meet modern standards.
Apart from the above discussed tasks, our school renovation services also cater for interior design and carpentry. We have interior design specialists to assist you in creating an inviting and distinctive decor for all the rooms and spaces across the school. This will help with instilling the desirable mood for learning in your institution thus, facilitating better performance on students.
The Best School Renovation Singapore
It is only at Renovation Service Singapore that you are guaranteed reliable and affordable school renovation services Singapore. Talk to us today for an obligation free quotation.
HDB Registered Contractor
License Number: HB-09-5474D