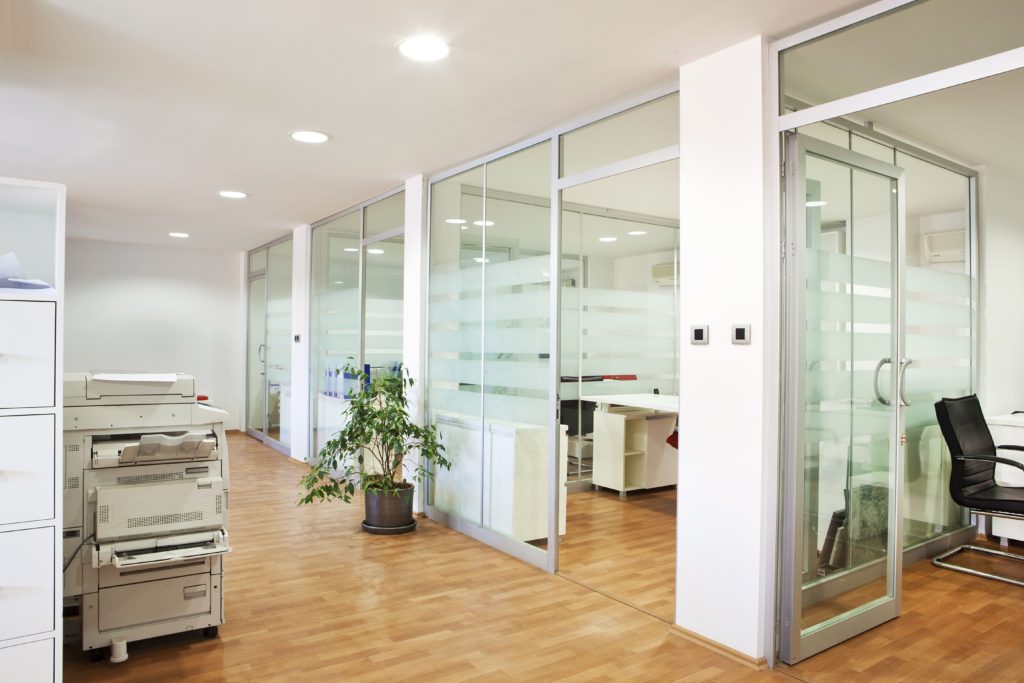 Regardless of the size or location of your office, it plays an important role in the management of the entire company. As such, it should not only provide comfort but, also a fully functional space that will enable you and your workers to remain productive in their respective tasks. And, one of the best options for ensuring this is through professional office renovation services.
Renovating office spaces comes with numerous benefits that will impact significant improvements in employee performance, hence, greater productivity. Besides, office renovation can also help with ensuring efficient use of space. Conducting office renovations will also go a long way in cutting down energy costs, resulting into lower expenditure.
At Renovation Singapore, we specialize in all-inclusive office renovation services, covering a wide range of aspects and areas. Our goal is to create an appealing office space that comfortably accommodates all your staff, equipment and materials while also giving the business or company a striking appearance.
Our Office Renovation Services
Through our office interior design services, you can easily set up the interior space with unique features that not only emphasize on your brand but, also style. Even if your office houses a huge staff, we can perform custom office interior design to clearly complement the roles of each. We can also provide options for maximising the interior space of your office. With us, all the aspects of the office interior design will be based on your specific needs.  Our company can help you develop the most fulfilling work space.
Our office space planners can also assist you in formulating and implementing a suitable office space plan. Office space planning is always an important requirement for both new buildings and old ones under renovation. We can plan the space to perfectly reflect your operations and attract new customers without changing the theme and overall appearance. Renovation Service Singapore offers office space planning services for all types and sizes of offices.
When thinking of introducing new pieces of furniture or even wooden features to enhance the appeal and functionality of your office, it is always recommended that you hire office carpentry services. At Renovation Service Singapore, we also have professional carpenters to help you with creating or improving various kinds of furniture for your office.  We focus on custom office carpentry services to enable you get just the right furniture for your work space. In fact, we can even create furniture in styles that complement your brand and business.
There are endless possibilities that you can achieve with our professional office furnishing services. Besides just enhancing the visual appeal of the work space, office furnishing also have significant functional aspects. We offer custom office furnishing for furniture as well as other elements, creating a comfortable and elegant spark across the space. Our experts will help you choose and, also provide the best quality and unique furnishings for your office.
Our office renovation services also cater for office electrical works.  Whether you are setting up a new office or modifying the existing one, we can always handle all the electrical works. Our electricians can install, repair and replace various office electrical components including, cables, switches and meters. To give you the peace of mind, we can also handle the regular maintenance of your office electrical appliances.
Lighting up your office space is always a great step towards enhancing its comfort and overall appeal. We offer the best office lighting solutions, which can always be customized to your specific needs. We can either revamp the entire lighting system or make specific modifications to bring out the desired feel and look. In every office lighting project, we always use high quality and energy efficient materials. Our experts can also advise you on ideal office lighting equipment that work for your space and budget.
In case you are planning to relocate to a new office, you should also talk to us for professional office reinstatement services. Our experts have the best skills and tools to perform exceptional office reinstatement so you only have to worry about moving. We reinstate all kinds and sizes of office spaces throughout Singapore. Our office reinstatement services cater for the entire office space or specific features. And, all these can be done within the given timeline so you are never inconvenienced.
Whether you already have an office or thinking of obtaining one, Renovation Service Singapore is the best place to always acquire office renovation services. Our services continue to attract many companies and businesses across Singapore mainly because of the professionalism and convenience with which we serve clients. Choosing our company to renovate your office comes with the following guarantees;
Skilled and reliable workmanship
Tailor made office renovation solutions
Fair rates for every budget
Free professional office renovation consultation
At Renovation Service Singapore, we understand that every client usually have unique expectations when it comes to office renovation. Thus, we have professional consultants to carefully assess your needs and suggest suitable alternatives to enable you get the best results in every office renovation project. In fact, we will also visit your office to clearly understand its condition and formulate the right renovation approaches.
Depending on the condition of the office, your requirements and budget, we will first discuss with you the recommended renovation approaches in advance. This will not only help with planning for the project but, also enable you to always know what to expect before the work begins. Besides, we will also explain to you in detail, all the aspects and areas that each of our office renovation services cover for informed decision making.
Although the rates vary from one service to another, we always strive to deliver quality workmanship at pocket friendly rates that suit diverse budgets. And, our company also has a dedicated Customer Support team to effectively handle all your inquiries and, post office renovation needs round the clock.
Talk to us today for the best office renovation Singapore.
HDB Registered Contractor
License Number: HB-09-5474D