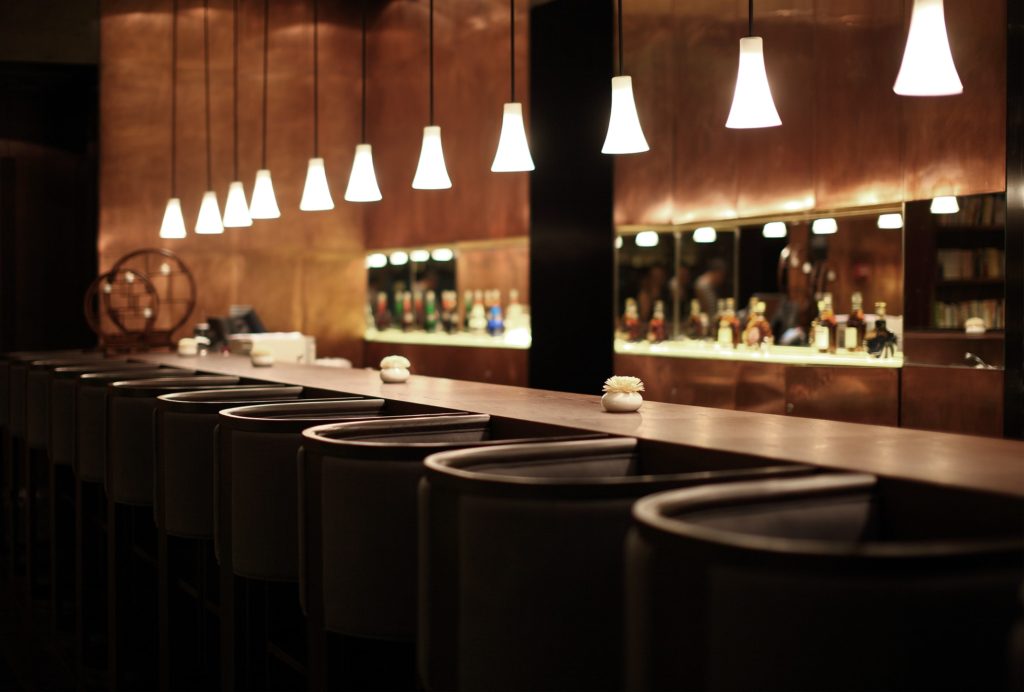 Are you planning to open a new bar or simply looking to refurbish the one that you have? If so then, talk to us directly for tailor made solutions. At Renovation Service Singapore, specialize in professional bar and pub renovation services that you can always rely on to give the establishment an inviting and luxurious appeal.
We are a team of trained building renovation experts with experience in the industry to help you revamp your bar, pub or club to the best standards that suit your expectations. Even if you operate just a small mini bar or karaoke joint, we can provide custom renovation works that reflect your specific goals.
Benefits of Bar Renovation
Just like other commercial establishments, bar renovation is an evolving exercise aimed at adjusting the visual appeal of the business to the shifting customer needs. Although this might not mean much to most bar operators, renovating the establishment comes with several benefits to workers, customers and the business.
Refurbishing your bar, pub or club is one of the best ways to improve employee experience. With proper set up and optimized spaces in the bar, your workers will be able to carry out their duties with more efficiency. Additional decorative elements will also create a fulfilling work space that helps with boosting the morale of employees, hence, greater productivity.
Having our experts renovate your bar also gives you the option of optimizing the space for the particular number of workers and stock that you have as well as expected customers. At Renovation Service Singapore, we can creatively adjust the space to even cater for more clients or specific activities including, dance floor, VIP section among others.
Bar renovation will give your business an attractive luxurious look that can significantly impact customer perceptions. Through the help of our professionals, you are able to redress the space with distinctive features and finishes that create the desired ambience and mood for your clients and brand. This will enable the bar to attract and retain more customers.
Renovations for bars, pubs and clubs usually entail a series of activities that seek to restore damaged structural features and update the physical appearance of the establishments. During renovations, we will properly diagnose and fix all broken and worn out structural features of your bar, which could result in reducing the huge costs of recurring repairs and maintenance.
A bar with an updated look and sleek set up will no doubt present a strong image for the business. The structural features are the first impression that your guests will be treated to, shaping their perceptions of the company. If your bar is losing clients because of poor infrastructure and ageing features, renovation is the best approach to breathe life back into it.
Considering the exceptional makeover that you will achieve with our bar renovation services, your clients are always assured of an amazing experience every time they visit. As a result of this, there are higher chances they will share the same message with their friends and associates, thereby positively impacting your promotional efforts.
The distinctive visual appeal of a refurbished bar is enough to speak volumes about the business. In fact, our experts can even throw in exquisite touches using unique lighting, furniture and other decorations to give your bar, club or pub a remarkable look for competitive edge.
Regardless of the size or type of bar that you operate or planning to open, we can also perform specific renovation procedures to help you cut down electricity bills. Our company can provide a wide range of 'green' products and materials proven for energy efficiency. This will not only impact the cost of electricity but, also significantly reduce the overall operational costs.
Owing to the ever changing customer trends, we also offer bar renovation services on contractor basis. Our company can schedule and perform renovations at your bar, club or pub after every short while to keep it up to date with the industry trends. With this, you can focus all your attention on the core activities of the business to maximize profitability.
Hire Tailor made Bar Renovation Singapore
Now that you know all the impressive returns of our bar renovation services, simply talk to us for a no obligation quotation.
HDB Registered Contractor
License Number: HB-09-5474D