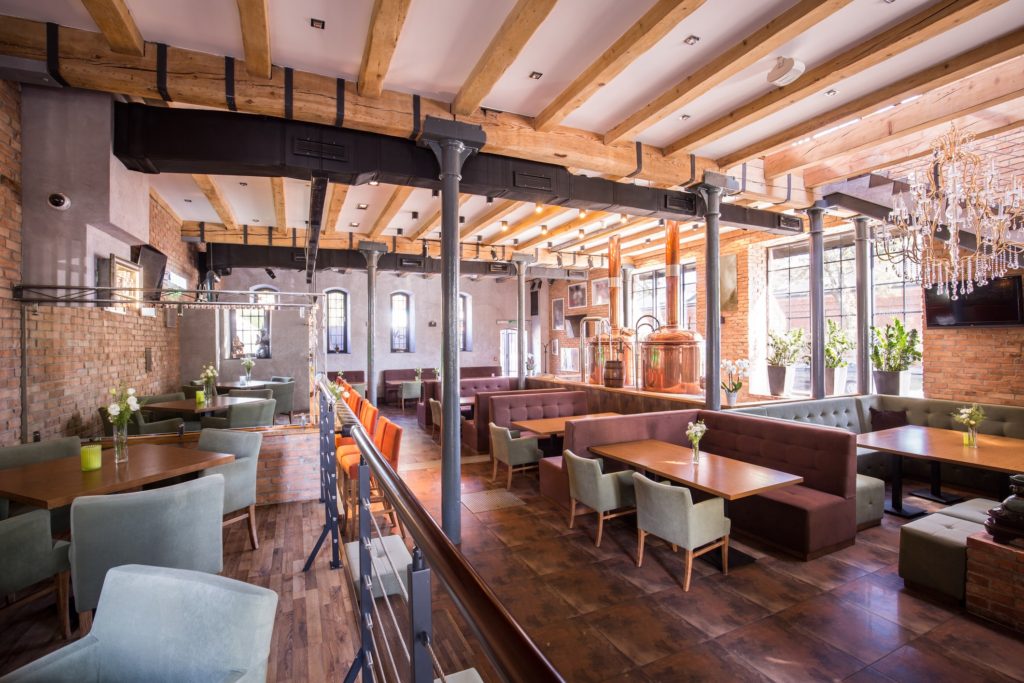 Renovating your restaurant is an incredible investment with numerous benefits that will not only be experienced by the employees working therein but, customer too. The main goal of restaurant renovation is to give the establishment an outstanding visual image that will attract and retain as many customers as you expect.
Proper restaurant renovation is also a great way to enhance your brand and create a distinctive identity for the business. A well tendered and set up restaurant could also go a long way in impacting a positive perception on customers, which eventually results into significant profitability.
At Renovation Service Singapore, we provide the best restaurant renovation services, tailored to the specific needs of every business and budget. With us, you have the opportunity to renovate your restaurant in a way that best suits your clientele and business goals. Talk to us today for an obligation free quotation.
Why Hire Restaurant Renovation Services
Whether you own a casual eatery, fast food joint, exquisite cafe or fine dining restaurant, the best way to recreate the establishment is through restaurant renovation services. At Renovation Service Singapore, we offer restaurant refurbishment services for small, medium and large sized restaurant chains in Singapore.
Contrary to what some may think, renovation services are not only for old and outdated restaurants. Even if you are planning to open a new restaurant, we can still provide renovation services to help you set up the space with features that complement your brand and products. In fact, you can even opt to revamp the establishment to target a specific clientele.
Considering that restaurants mainly deal in food and beverages, you need an expert who truly understands the industry standards for renovating such establishments. And, that is why our company has trained personnel with experience in the refurbishment of restaurants to guide you throughout the process of the makeover.
There are usually a lot of activities that can be performed during restaurant renovations, depending on your needs, the condition of the premises among other considerations. Whenever you contract us, we will fist send a team of inspectors to assess the building and, note down all your requirements for the renovation exercise.
The restaurant renovation services that we offer cover all the structural components of the building to ensure that your restaurant is given a complete makeover. We can help you in revamping all the sections of the restaurant, furniture and entire set up to reflect the theme of your business.
In all our services, we always strive to involve our clients in every stage of the work so you end up with the best establishment makeover that truly meets your expectations. Before the job is done, we will also discuss with you about the best alternatives and materials for conducting the renovations so you know the exact results.
By letting us work on the renovation of your restaurant, you can also easily optimize the space to your specific requirements. Despite the size of the restaurant, we can always create a unique layout from scratch and, also install suitable features to cater for all your activities and guests across the space.
Besides just fitting structural fixtures, we can also enhance the ambience of the restaurant with sleek finishes for a more inviting appeal. When your restaurant looks new and luxurious, there is no doubt it will easily attract a large number of customers. An outstanding visual appeal for your restaurant will also have significant positive impacts on the business.
Obtaining our restaurant renovation services will also offer you greater returns on investments. Whenever we perform refurbishments, we will also check and fix any signs of wear and tear on the structural components of the premises. This will ensure that your restaurant keeps running smoothly without downtimes resulting from frequent repairs.
By having the problems fixed right on time, you will also be able to easily avoid heavy expenditure on repair and maintenance works. At Renovation Service Singapore, we will always make sure that all these are done on your own schedule for convenience. And, we independently handle and manage all renovation projects from start to completion.
Get the Best Restaurant Renovation Singapore
Renovation Service Singapore are the restaurant renovation experts that you should get in touch with to give your business the perfect makeover.
HDB Registered Contractor
License Number: HB-09-5474D