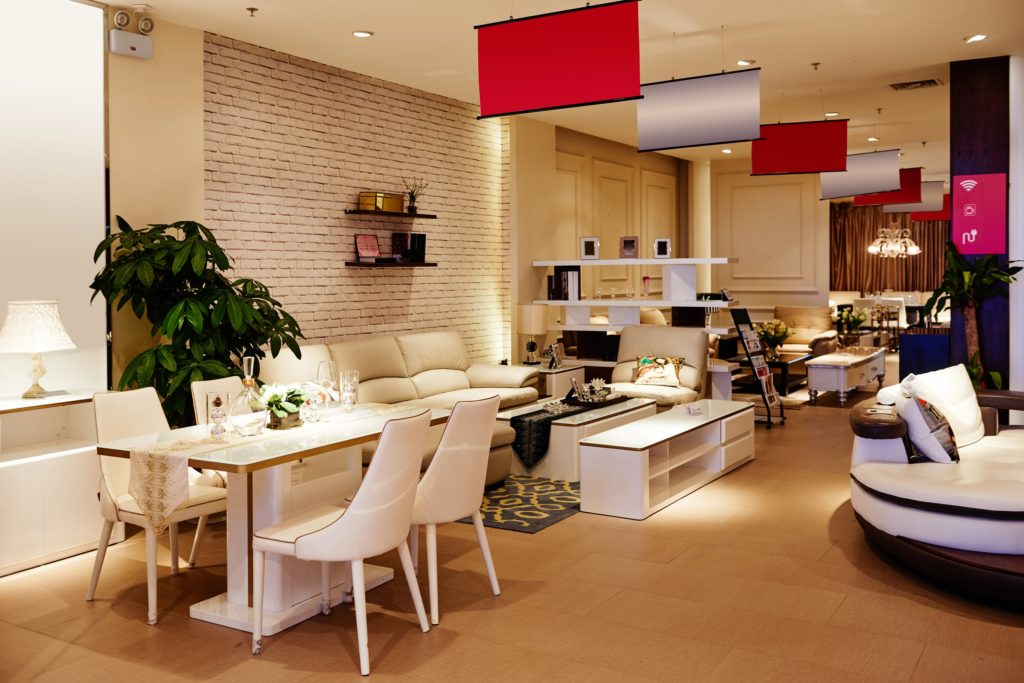 Setting up a new retail shop or renovating an existing one usually comes with a set of requirements, especially with regards to the visual appeal of the establishment. And, that is why it is always advisable that you hire an expert in shop renovation to work on shaping the structural features of the store to your needs.
Renovation Service Singapore is the expert that you should always go to for tailor made shop renovation solutions. Whether you are planning for a new shop or simply need remodelling for the one that is already in operation, our company has the expertise and experience to deliver an outstanding makeover that will give your brand an edge over the rest.
With us, there is always a guarantee that your shop will be effectively and quickly renovated so customers are never inconvenienced. We specialize in comprehensive shop renovation services that cater for all kinds shops including, retail establishments and concept stores. Our goal is to create the ideal business space that suits your specific expectations.
Why you should Hire Shop Renovation Services
There are loads of direct and indirect benefits that you can experience from hiring professional renovation services for your shop. By refurbishing your store, you will be able to easily inspire a positive perception of the business on customers. The makeover creates a new and attractive appeal that will easily grab the attention of potential clients.
When your shop looks well cared for, there are higher chances you will attract many shoppers. Even if they do not get the items they need, they are likely to share the news with their friends. This can always go a long way in supplementing your promotional efforts, enabling you generate more customers.
Shop renovation is also a great tool for rebranding and improving the identity of your business. As the business grows, you are likely to experience stiff competition and, even introduce new products. Through professional shop renovation services, you will be able to easily align the set up to the specific goals of the business and brand.
The renovation works on your shop can even be done to target a particular section of consumers. This is mainly important when introducing new products or shifting markets.
Whenever you acquire our shop renovation services, you always have the exclusive opportunity to dictate how each aspect should be created and set up. Regardless of the size of the shop, we will design and install the right structural components and fixtures to create the desired environment for workers and shoppers.
Renovating your shop after every short period will also help with cutting down on expenses like, repairs and maintenance. While conducting shop renovation, our experts will be able to effectively diagnose and fix all signs of structural damage on time. This will keep the building strong and safe over time, so you can clearly focus on the core activities of the business.
The Best Shop Renovation Services Singapore
Although there are various DIY shop renovation tasks that can be performed with the help of employees, success is never guaranteed. In fact, you could even end up causing serious damage to the structure, resulting into huge unexpected losses. To easily avoid all the hassles, simply let our company provide shop renovation services.
At Renovation Service Singapore, we have many years' experience in shop refurbishment. Over the years, we have helped many retail businesses including, fashion outlets in Singapore renovate their shops. We combine this experience with our unique expertise and innovative solutions to always deliver a striking makeover for every shop.
All our personnel are trained and licensed to offer shop renovation services in Singapore. Thus, we perfectly understand and strictly follow all the regulations by the building management in Singapore. Before we begin operations, we will first assess the shop and put in place the required safety measures. Our company will also independently manage the entire project from start to completion.
Whenever you contract us for shop renovation, we will also plan and conduct the activities at your own convenience. If your shop is already in operation, you can either opt to halt business for a short time or have the refurbishment works done after closing. Get in touch with us today for highly reliable and affordable shop renovation Singapore.
HDB Registered Contractor
License Number: HB-09-5474D