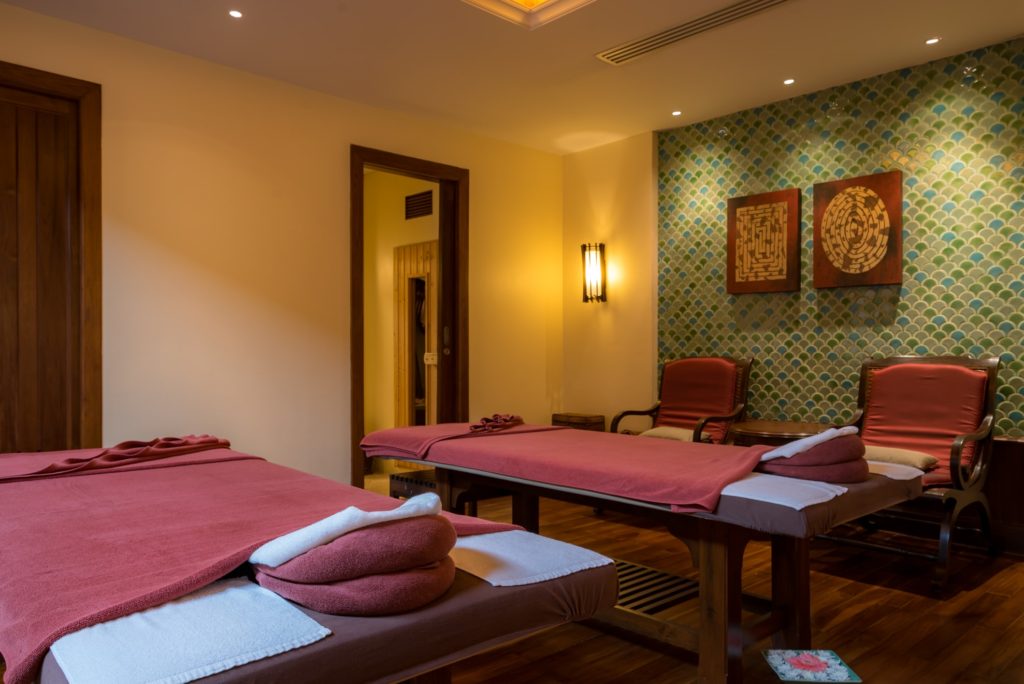 Spa renovation is an integral promotional aspect that always goes a long way in building the reputation of the business. By revamping your spa, you will also be able to create a highly efficient work space for employees, resulting into increased productivity. The main aim of spa renovation is to transform the space for improved functionality and aesthetic appeal.
Similar to salons, spas are establishments that people visit to get rejuvenated and energized. As a result of this, it is important that they are kept in a condition that allows visitors to perfectly get the desired relaxation treatments. And, Renovation Service Singapore is the go-to expert for professional spa renovation solutions in Singapore.
Over the years, we have been able to help many spa operators to refurbish their businesses. Through this experience, we can always assist you in choosing the best alternatives for giving your spa the perfect makeover that truly matches your expectations and those of customers too. We can customize spa renovations to express the particular concept of your business.
Why you should Hire Professional Spa Renovation Services
There is always so much that you can gain from having your spa renovated by a professional. At Renovation Service Singapore, we offer comprehensive spa renovation services that cover all structural elements and any other design features that you may prefer. Our spa renovation services are always tailored to the specific needs of the owner.
With us, you are always assured that your old or new spa will be given the most attractive makeover that perfectly suits the brand. The renovations are offered with greater flexibility to enable you create the desired environment that appeals to both your workers and customers. We can always perform all the operations at your convenience.
One of the tasks that we can perform during spa renovation is space planning. Through the help of our experts, you will be able to get proper advice on developing a suitable layout for optimizing the available space. Based on the required set up and configurations of the space, we will provide an ideal plan that efficiently supports all your operations.
With a proper layout of the spa, there is a clear distinction between the different sections of the space, giving your employees an easier time in performing their duties. On the other hand, a well-planned business space will also help in eliminating clutter across the area, which keeps the spa looking tidy. This could significantly improve the image of your business.
While refurbishing your spa, you can also opt for unique interior design. After carefully listening to all your expectations regarding the design, we can always create a new set up from scratch or develop the existing one to a more luxurious feel. The interior design will be created using specific fixtures and materials that relate to the concept and theme of your spa.
While revamping the interior decor for your spa, we can also include various lighting options to deliver the desired relaxed and cosy mood across the space. We usually recommend LED lights and T-5 lamps that are longer lasting and energy efficient. Besides, these lights are also available in numerous colours and configurations, suitable for depicting a strong sense of warmth and elegance, ideal for spas.
At Renovation Service Singapore, we can also help you with revamping the furniture for your spa. Whether you need to revamp the existing furniture in your spa or new pieces, our company always got you covered. All the furniture and related fixtures will also be crafted in unique styles that complement the other features used therein.
Our spa renovation services also cater for the diagnosis and repair or replacement of broken structural components. Due to our experience, skills and innovative renovation solutions, we are able to effectively detect problems and fix them on time to eliminate risks like, accidents. This could also help you avoid expenses incurred from recurring repairs.
The improved visual makeover that your spa will get from our renovation works is a sure competitive edge that will have significant long term impacts on the profitability of the business.
The Best Spa Renovation Singapore
Renovation Service Singapore is the right place to always acquire spa renovation Singapore. Get in touch with us today for an obligation free quote.
HDB Registered Contractor
License Number: HB-09-5474D