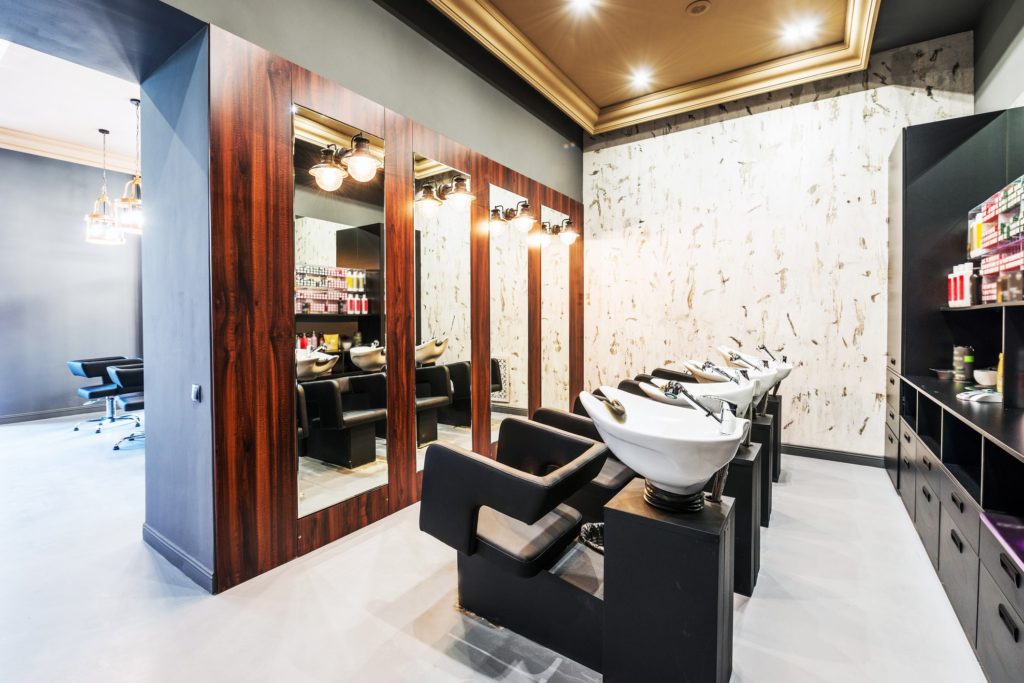 A salon is a place where people usually come to enhance their looks and, this means even the visual aspects of the establishment should also portray a feeling of beauty, luxury and relaxation. Salon renovation is one of the most efficient options that you should consider to create a unique visual attraction on the business.
Whether your salon is already in operation or coming soon, hiring a salon renovation professional is always a valuable investment with inherent returns that will easily push your brand to the next level. At Renovation Service Singapore, we can help you plan and implement the best remodelling approaches for your salon.
Generally, salon renovation may seem like a DIY task to some but, it should be noted that there are a lot of things involved in the procedure, which only an expert can handle. Thus, our company has trained and experienced commercial building renovation personnel to guide you through all the renovation procedures from conception to implementation.
Why Hire Salon Renovation Services
There are numerous reasons why many salon operators in Singapore rely on us for salon renovation services. Due to our expertise and experience in revamping salons, we have a better understanding of the varying customer needs when it comes to renovation works. We always conduct salon renovation with a keen focus on specific customer demands.
By choosing our company to renovate your salon, you have endless possibilities with regards to the visual appeal of the establishment. In fact, there are several structural features that we can revamp across the space to give your salon a unique attraction. Through these transformations, you will be able to effectively enhance a sense of comfort therein.
Depending on the concept of your salon business, we can revamp the lighting, fixtures, interior design and other key aspects to depict the desired mood and ambience. The revamping of these features will create a strong sense of warmth and fun, making the establishment more appealing to both workers and customers.
At Renovation Service Singapore, we can also help with space optimization to enhance the functionality of the salon. Space optimization mainly entails the partitioning of the salon to ensure workers are able to freely perform their tasks without feeling too squeezed. Our experts can even optimize the space to cater for the specific different products and services that your salon offers.
Having helped many salon operators in Singapore renovate their work spaces, we know the most suitable approaches for every size and type of salon. Even if your salon is housed in a building with space limitations, we can easily devise ideal alternatives to optimize it to the specific goals of the business.
Salon renovations can always go a long way in giving the business a distinctive look that clearly sets the brand apart. This will not just facilitate your promotional endeavours but, also significantly grow the image of the salon, giving you a strong competitive edge. The result will be a remarkable increase in the number of customers to your salon.
While performing salon renovation, you can also opt to revamp the furniture, fixtures and other decorative accents therein. We can revamp the existing furniture and fixtures or create new ones from scratch to complement the style and theme of the salon. Besides creating a focal attraction across the space, unique salon furniture and fixtures can also add greater value to the establishment.
In case you are thinking of selling off the salon in future, having it renovated can enable you get a great price for it. The value addition obtained from proper salon renovation can significantly push the price a notch higher, offering you better returns on investment. In fact, even slight renovation works is enough to portray the business in good light.
At Renovation Service Singapore, we can help you revamp all the structural features of your salon, just the way you want them to look. By delegating the task to us, you do not have to worry about the appearance and set up of your salon anymore. We also provide salon renovation services on contractual basis, which can be scheduled at your own convenience.
Get the Best Salon Renovation Singapore
Instead of waiting until your salon wears out to start looking for help, talk to us today for the best salon renovation Singapore.
HDB Registered Contractor
License Number: HB-09-5474D